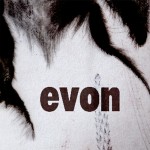 Agnes Szelag is involved in various collaborations and ensembles such as myrmyr with Marielle Jakobsons, the Oakland Active Orchestra, and now Evon. She has played with Fred Frith, Terry Riley, Gino Robair and is very active in the Bay Area, CA experimental music scene. Agnes composes music and creates video and installation art that has been featured in national and international festivals, on the radio, on television, and in various podcasts.
Agnes works cross genre and she performs both accoustically and electronically.
Most recently, she has been moving away from computer art and working more
with physical objects: instruments, pedals, fabric, and sculptures.
Agnes received her MFA in Electronic Music and Recording Media from Mills
College and does most of her recording at her home studio in Oakland, CA. She
also records at Ex'pression College where she is a Course Director.
Releases: