[ AR040LP ]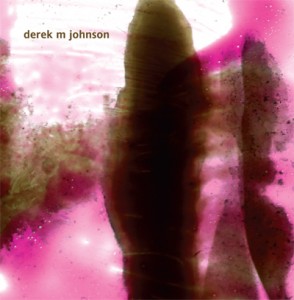 Purchase Options:
LP – 12 inch $12 & Instant Download (via Bandcamp or click "Buy" below)
Download $2 (via Bandcamp or click "Buy" below)
All music written/produced/performed/recorded by Derek M. Johnson at Apple Valley Studios, Olympia, WA January 2010.
"Feté de la Patience" written by Scott Stobbe.
Mixed by Bob Schwenkler
Mastered by Roger Seibel
Cover image by Derek M. Johnson
Undeveloped 35mm film with bleach and paint
Layout and design by Kevin Jacobs at Firestarter Graphics
Derek plays a Luis & Clark carbon fiber cello #92. "The Monolith"
Thank you: Ginny W. Johnson, Kevin Jacobs, Shelby Long, K Records, Scott Stobbe, Noriko Hoadly, Kristina B Kenney, Andrew Arthur Jenkins, The Johnson Family: Lowell, Marguerite & Erika M. Johnson.
Special thank you to R.L. Ray Violin Show, Olympia, WA
A portion of the sale of each record goes to SafeplaceOlympia.org, an organization dedicated to the education, prevention of, and providing services to victims of sexual and domestic violence.
Artists Profile: