In May of 2007 our record label kicked off with a showcase of artists who have continued to release great music nearly 5 years later. Daniel Farrell of Olympia, Washington was there and indeed was at many of our showcases held for those first three years of our existence. We are extremely happy to present three unreleased records simultaneously of our old friend and very talented electronic musician Daniel Farrell (aka Myello Electronics & Adger Bacid).
The first of these is "Gravitational Collapse." Those of you who are familiar with Myello Electronic's first release "Composites and Variations on Forms" would recognize "Gravitational Collapse" as gloopy and trippy as ever. I mention this one first because between all three releases there is a palpable growth pattern that one can track through time.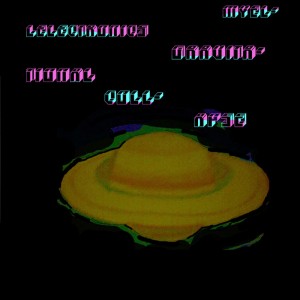 The second in this trio of unreleased gems is "Amour Fou." We reported back in late 2007 on Mr. Farrell's participation in Gabriel Bacon and Paul Schrag's "Environmental Aesthetics." Myello Electronics was commissioned to create on-site recordings of Cooling Tower No. 5 from an uncompleted nuclear reactor. The original blog post goes on to say:
Today, massive remnants of the project remain, including Cooling Tower No. 5, which was selected as the site of the Environmental Aesthetics residency program. The concrete tower rests beside the Chehalis River, rising nearly 500 feet in the air, its 15-foot-thick concrete wall encircling four acres of grass covered soil. To date, the structure has remained gated and largely unused. The Satsop Residency aims to reinterpret this epic monument as a sublime environment with the potential to function as an all encompassing artistic medium, emphasizing the interplay between site-specific sonic art, seemingly obsolete industrial architecture and the natural environment.
Read the entire post from December 2007, here. "Amour Fou" is a swirling, gliding, abstract and obscure ambient tribute to Cooling Tower No. 5.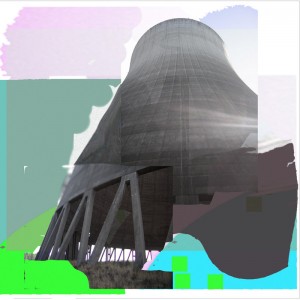 In the intervening years we have not only a change in tone and sonic inclination but a change in name as well. Farrell began to produce more dance-able, techno-y, tunes under the moniker Adger Bacid. This toe tapping, house-y and tribute-like record comes as a breath of fresh air and truly shows Farrell coming out the other side of Cooling Tower No. 5 with some freshness.