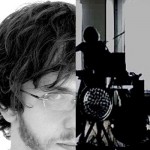 From Pop Matters blog post:
On their new release for Thrill Jockey, Ancestral Star, they continue to explore the Morricone tinged Western soundtrack side of the genre—first pioneered by the heavyweights Earth—that they have done so thoroughly and competently on their previous albums. For this album, Caminiti and Porras took their time in the studio and expanded the instrumentation on the songs by experimenting with bowed guitar, and by inviting Marielle Jakobsons to play violin, the Norman Conquest to contribute eerie chanting vocals, and Portraits to add some nuanced percussion.
Read the whole article here.
These artists have appeared on the following Aphonia Recordings releases: