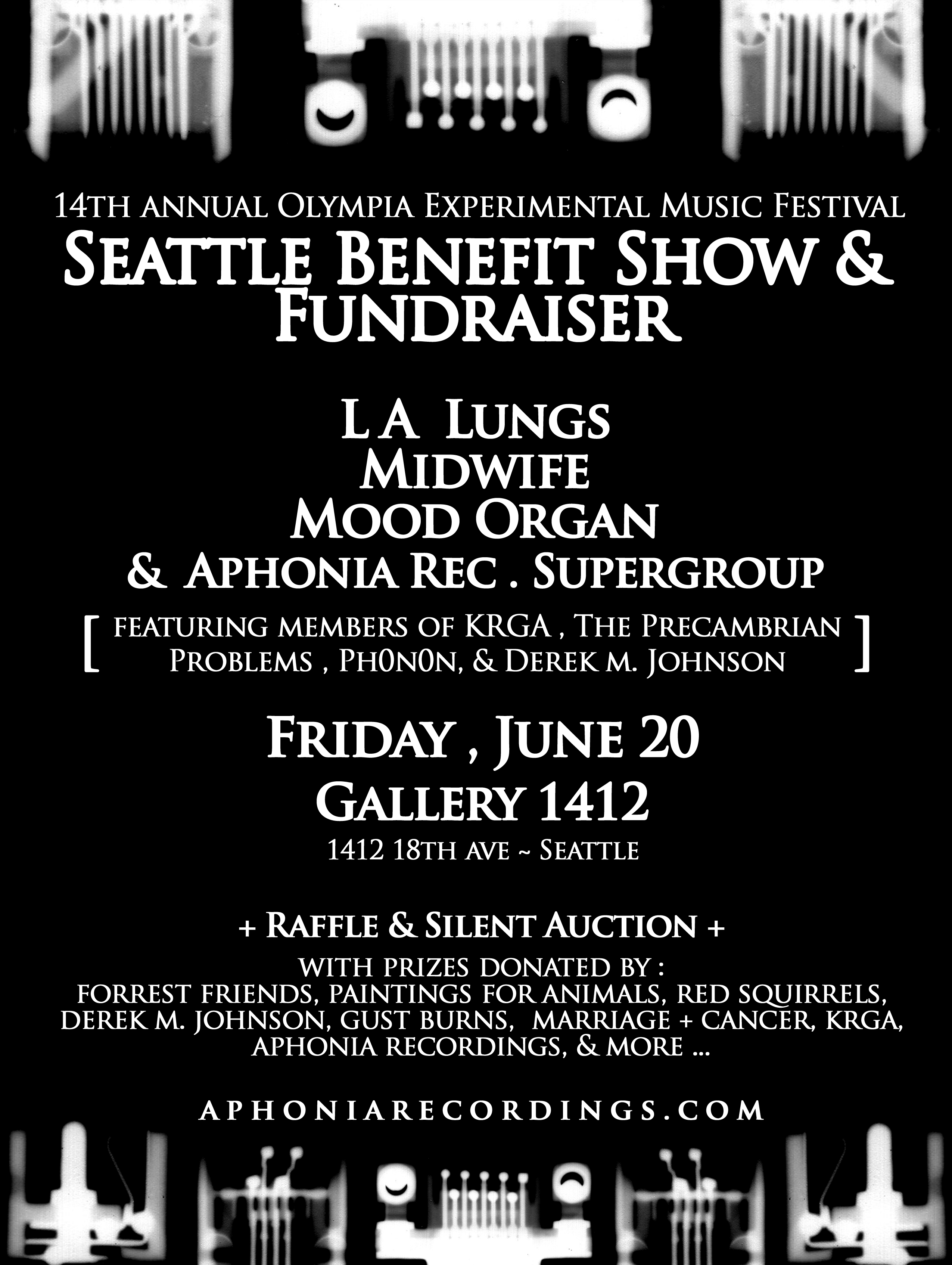 ADDITIONAL NOTE: Show starts at 8:00 PM sharp
For 14 years, the Olympia Experimental Music Festival has been an amazing asset to the NW experimental music community. This year, Aphonia Recordings will be hosting a benefit show to raise money for this year's festival (…travel expenses for artists, promotion, venue rental etc.. This stuff isn't free!). In addition to performances, we will also be holding a raffle & silent auction for awesome prizes donated by NW artists & musicians, including: CD's, LP's, reel-to-reels, random audio gear, & one squirrel costume (donated by Red Squirrels).
Please show up the benefit, donate generously, buy raffle tickets, bid on a rad prize or two, & support the festival……It will make you a better person!
A number of Aphonia Recordings folks will be performing at the actual festival in Olympia (ie. Paintings for Animals, Darwinsbitch, & a collaboration between Ben L. Robertson + Gabe Will (violist – Problems)).
www.myspace.com/olystrangemusic