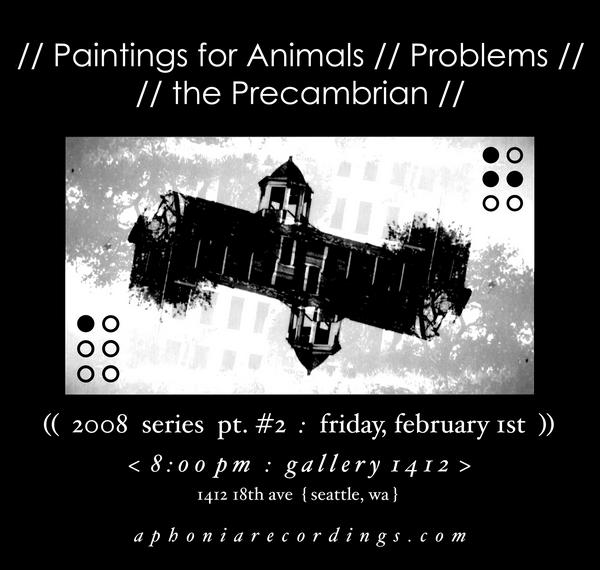 Time to catch the Problems set at Gallery 1412 on Feb 1st, 2008. You can download this show via the iTunes Music Store. Just type "aphonia" into the search field and you will be able to "rock the party."
Problems, Paintings for Animals and the Precambrian will have new releases available for sale on the Aphonia Recordings online store.
In other news, an official Aphonia Recordings compilation CD will be released at the next Aphonia Recordings showcase taking place on March 7th, 2008 at Gallery 1412. We hope to see you there!