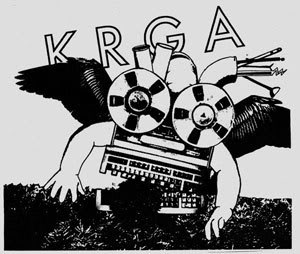 Recently Aphonia Recordings artist, KRGA, was reviewed by Rachel LeBlanc of Seattle independent radio, KEXP 90.3 FM.
click here to view the article
KRGA's Aphonia Recordings debut ep, "Magic Wand" is currently available through the Aphonia Recordings website. This two track drone cycle focuses on the sound of electrical interference, and the promotion of its sound as the foremost element of music. With instrumention including a 60hz ground-hum, software developed in Max/MSP, guitar strings, and a vibrator, who can resist checking out this recording???!!!!
Additionally, KRGA's upcoming LP, "June", will soon be made available on our site as a digital download & limited edition CD. Stay tuned!