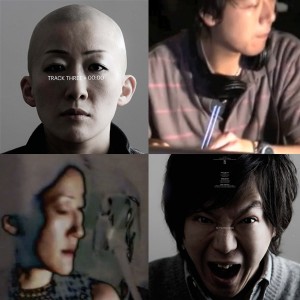 New Aphonia Recordings artist Tetsuya Hori gives us a glimpse, visually speaking, into the first track ("Kappa") on his debut release "Dried Fish Is Just Good As Bait."
Tetsuya is a composer for "things" or objects as much as he is a pianist. Most of us in the Pacific Northwest will find limited opportunities to see this truly creative experimental composer at work. This short "teaser" shows the artist and performer recording and performing. Those of you who have frequented past Aphonia Recordings showcases and are familiar with our artists will no doubt find some sense of camaraderie that goes along with the exploration of sound as music.
kappa for voice and cigar box from Tetsuya Hori on Vimeo.
Visit Mr. Hori's Vimeo page for more examples of video work.