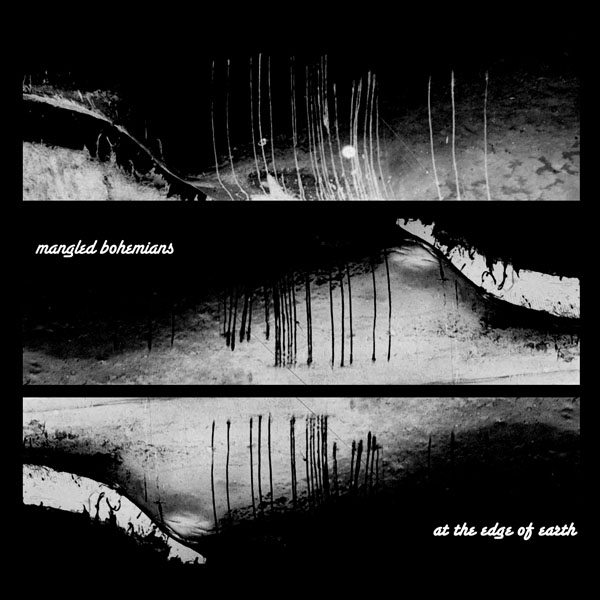 Portland's own Mangled Bohemians are to release their second release on Aphonia with At the Edge of Earth. Here, James Lee (now Mangled Bohemians' sole member) weaves guitar textures, atmospheric washes, and unlike previous releases, cavernous vocals. Most who have seen Lee perform in the last year or two can attest this reflects a new direction for the Bohemians.
The pre-sale continues until the official release date of January 26th. There are only 100 of this first printing being made available so please visit the release page to purchase before we run out!
In addition, the Bohemians embark on a tour to promote At the Edge of the Earth, which you can listen to here.
West Coast Tour Itinerary:
Wed, Jan 26
Soda Bar
San Diego, CA
Doors Open: 9:00 PM
Ages: 21+
Thu, Jan 27
The Prospector
Long Beach, CA
Doors Open: 8:00 PM
Ages: 21+
Fri, Jan 28
The Cat Club
West Hollywood, CA
Doors Open: 6:00 PM
Ages: All Ages
Sat, Jan 29
Trip Nightclub
Santa Monica, CA
Doors Open: 9:00 PM
Ages: 21+ or w/ adult
Thu, Feb 3
Hemlock Tavern
San Francisco, CA
Doors Open: 8:00 PM
Ages: 21+
Fri, Feb 4
East Nile
Oakland, CA
Doors Open: 9:00 PM
Ages: All Ages
Thu, Feb 10
The Wandering Goat
Eugene, OR
Doors Open: 8:00 PM
Ages: All Ages
Fri, Feb 11
Triangle Inn Salem
Oregon, OR
Doors Open: 9:00 PM
Ages: All Ages
Sat, Feb 12
KPSU
Portland, OR
Doors Open: 12:00 PM
All Ages
Sat, Feb 12
The Artistery
Portland, OR
Doors Open: 7:30 PM
Ages: All Ages