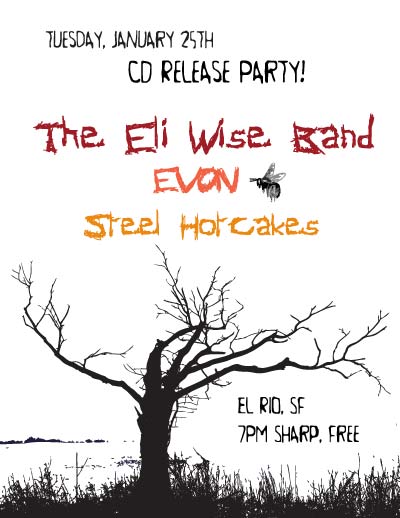 San Francisco, CA –
On January 25th recent Aphonia Recordings artists Evon will be playing at El Rio in SF.  This is a very special show since it is a very belated CD Release show for The Bees Are Coming which Aphonia Recordings released in Autumn 2010.
Evon is an amazing group of 6 stupendously talented musicians lead by Agnes Szelag and this is their first show and it is a very early show – 7PM! Evon will go on at 8PM.
Audrey Howard's band Steel Hotcakes will be opening and Eli's Band will be headlining. For those of you who are used to Agnes Szelag as an experimental artist – this project is rocky and melodic. (See reviews from KFJC 89.7 FM in Los Altos, CA and Textura)
So come one, come all, bring friends!
Go to Evon's release page for The Bees Are Coming: